Today I'm sharing a little more about our family vacation to New Bern, North Carolina! We lived about 45 minutes south of New Bern in Jacksonville when Vincent was in the Marine Corps but never spent more than a couple hours in this adorable coastal town. This year for Mila's 3rd birthday we decided to forgo a party and go on a family vacation. And it was awesome. Hot, but awesome.
Before we got to New Bern, we stopped for the night at Vince's old stopping grounds at Camp Lejeune. It was so surreal to be back in Jacksonville/Camp Lejeune –  that feels like a different lifetime. It was sort of bittersweet to be back on base. When we were there we were so young and so broke but made so many amazing memories. We went by Vince's old barracks, to the exchange, and by our first home. It was nice to visit but New Bern was calling!
For those of you who aren't familiar with New Bern, it's a small town situated where the Trent River and Neuse River meet at the Atlantic Ocean. It formed in 1710 and was the first capital of North Carolina. My favorite soft drink, Pepsi, was born there and the downtown area is stock full of historic homes and adorable local shops.
I brought my fancy camera along but forgot about it the first few days. Because we were there for Mila, we tried to find kid friendly things to do. We took her putt putting, to the Fireman's Museum, let her play on every play set we saw, & let her play in the "pool" – a.k.a. the giant jacuzzi tub at the resort.
Some of the other highlights are our day trip to Fort Macon, Tryon Palace, antiquing, and eating Eastern NC BBQ every chance we got!
Fort Macon is a Civil War fort near Morehead City. We did drag Mila on a quick guided tour that ended early because little Miss needed a potty break. This stunning fort saw battle from March to April of 1862 and today is open to the public year round. It was super hot but we are huge history buffs so we really enjoyed it.
Tryon Palace is a stunner. The original palace burned down in 1798 but thanks to a group of women a replica was erected in the 1950s. We also toured the two historic homes near the Palace – those photos can be seen in the phone photos at the bottom!
And let us not forget BBQ! Vincent and I became obsessed with Eastern NC BBQ – specifically – Smithfields BBQ. We managed to eat there three times but on the last day decided to give a local joint a try and Moore's BBQ didn't disappoint.
On our first night we met up with Will's, one of my best friend from high school, mom & sister. Will passed away shortly after graduation almost 9 years ago but I am so thankful I have been able to keep in touch with his family. I adore these two women and I am so grateful they got to meet Mila!
Last but not least I got to have dinner with one of my 2010 brides and meet her little boy! I photographed her New Bern wedding my first full year in business and because of her, my love for New Bern grew. I haven't seen her since 2010 but thanks to Facebook I have been able to keep up with her life. It was so wonderful to be able to reconnect with one of my NC brides.
Below the "fancy" photos are some camera snaps. I hope you enjoy! New Bern is such a special little town and I hope to go back soon! It was so much fun to celebrate our little girl turning three by making amazing memories!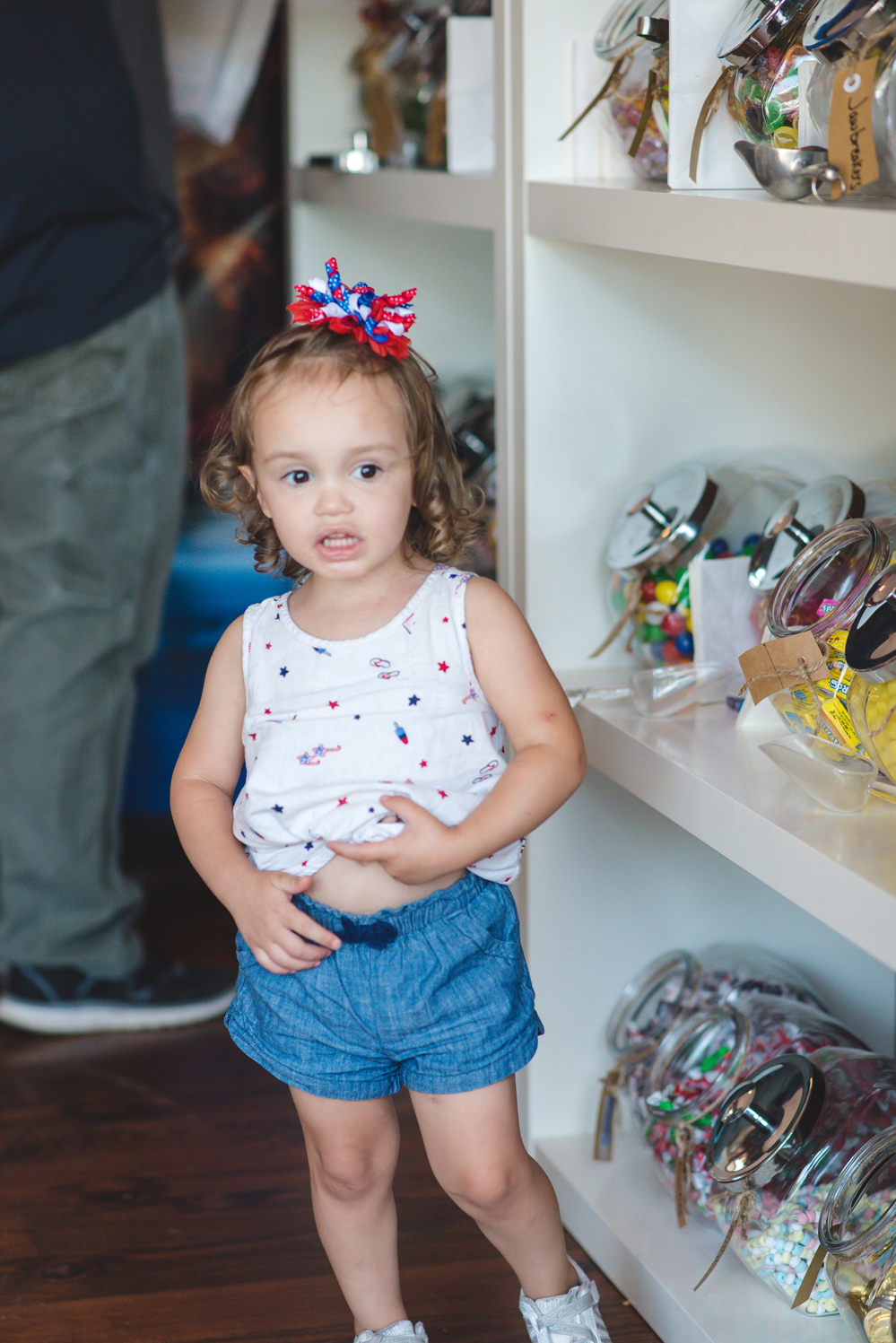 I forgot my camera a few of the days, so here are some camera photos 😉