How does a photographer from South Carolina end up Jackson, NH at the foothills of the White Mountains for a destination wedding? Well it all started when I dropped my daughter off at a neighbors house last year. Mila's baby sitter is Abby's niece and I remember the first time I met Abby and Paul. I remember thinking two things:
1. She reminded me of my favorite singer Lauren Daigle.
2. Wow, I'd love to photograph her.
Little did I know a year later I would be flying over 1,000 miles to Jackson to photograph Abby & Paul's wedding! I wrote about our whirlwind New Hampshire adventure on a previous post and I'm so excited to share with you the Kittrick wedding day.
From the start, I liked these two. Not only are they super laid back and easy to work with, but they understand my sarcasm and were pretty much down to do whatever I asked them to do. I can't express how incredible it is when you clients have full confidence in you! We were so far ahead of schedule all day that we were a little unsure of what to do during the cocktail hour. For those who don't know, usually formal portraits occur during the cocktail hour so we always miss it. But this wedding day flowed smoothly and it allowed for us to drive up to Jackson Falls TWICE for photos! Dinner was delicious and the staff at The Wentworth Inn were incredible.
I am so grateful that these two allowed me to travel up north to a state I've never visited and to be a part of their beautiful day.
(And an extra shout out to my amazing 2nd shooter and travel buddy, Robin, for sharing this adventure with me!)
Vendor info at the end!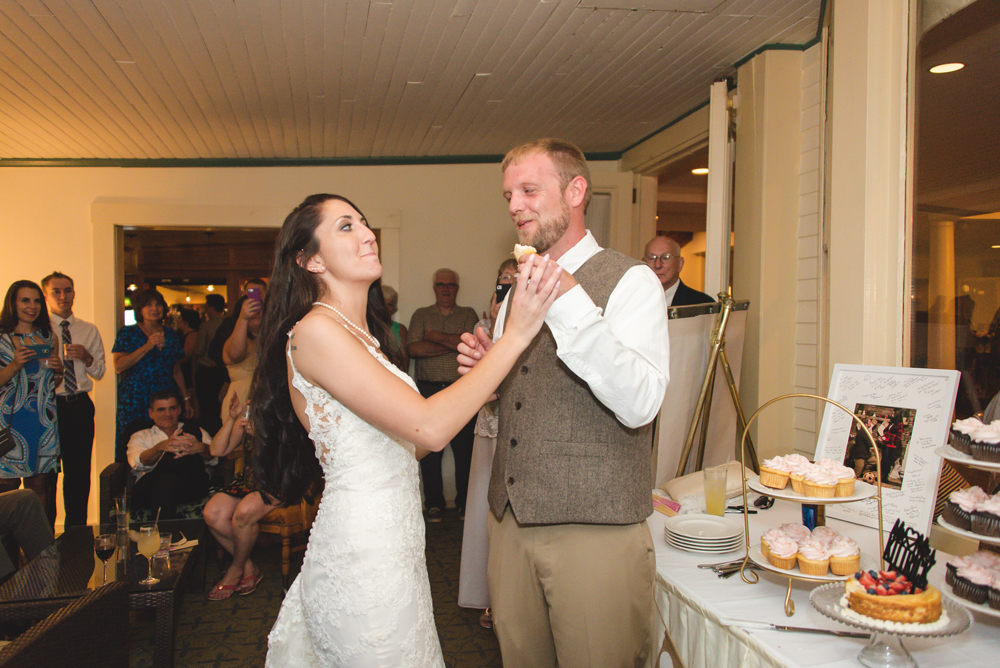 Brides Shoes: maddenNYC
Groom's Shoes: Johnston and Murphy
Brides Dress: Stella York
DJ: Beauty & the Beats, DJ Big Daddy Rob (Robert Blaney)
Cupcakes/cake: Beth Carta-Dolan from The Sugar Maker Bakery
Bridesmaids dresses: For Her and For Him
Tie: Puccini Bouquets: handmade.
Vest: from Men's Warehouse
Jewelry- Mudd from kohls